Team dedicated to your wishes and needs.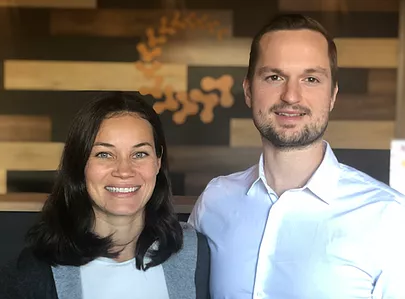 With a wealth of experience, we want to help our customers with the latest information on health and vitality. We adapt our services to the needs and wishes of the individual. Using state-of-the-art technology, we strive to provide customers with quality treatment for health and vitality.
Our mission Empower, love, serve and help as many families as possible achieve optimal health and vitality.
Staff with many years of experience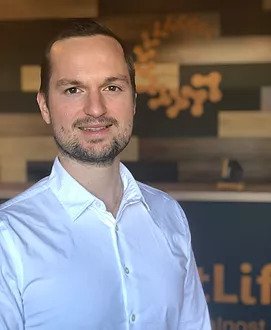 Doctor of Chiropractic (USA)
Heilpraktiker (Germany)
I lived like most people and was unaware of the consequences of my lifestyle, way of thinking, diet, and decisions. I suffered from chronic headaches, allergies, asthma, irritable bowel syndrome, overweight and depression. I turned to various experts, but no one was able to help me, and my condition only got worse.
Luckily, I came in contact with an American chiropractor and after just a few treatments, the problems diminished and eventually disappeared. Thus, for the first time, I realized what health is and the causes of my problems. Again, I spent quality time with family and friends, started training martial arts, and traveling. I was full of energy and vitality. With chiropractic, I discovered a new meaning of life. So I decided to study chiropractic in the US so that I could also help others achieve optimal health and vitality.
At the beginning of my studies at Life University in the US state of Georgia, I chose the field of nutrition and wellness. During my studies, I specialized in spine rehabilitation, exercise, diagnostic radiology, and posture. In addition, I underwent training in chiropractic treatment of pregnant women and newborns. During my studies, I also worked with athletes and gained knowledge of chiropractic techniques for athletes. I successfully completed my studies in March 2015 and obtained the title of Doctor of Chiropractic (USA). During my studies, I collaborated with chiropractic experts in the field of providing quality public health care. With a team of compassionate people, we helped the poor in the Dominican Republic. In addition, I was lucky enough to be able to do an internship at an established chiropractor and strengthen my knowledge of how to help people with spinal problems such as scoliosis and intervertebral disc degeneration. For all my efforts, I received recognition for my leading role for the 2013/2014 academic year.
After studying, I worked for two and a half years at one of the largest and best chiropractic centers in Europe, Ahearn Chiropractic, in Germany. During this time, I also obtained a doctor's license. All this led me to the collaboration of the hockey team Düsseldorf EG, with the founder of the research center Milan Lab (A.C. Milan) Jean Pierre Meersseman and his colleague Atlet Thorstensen, in which I further deepened my knowledge in the field of sports injuries.
I look forward to meeting you and will be happy to help you find answers to better understand your health and figure out how you can recover from it.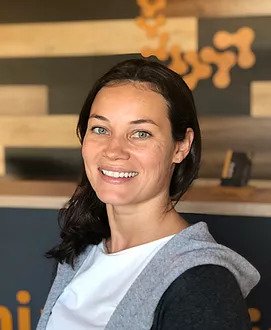 Doctor of Chiropractic (USA)

Bachelor of Science (USA)
Growing up in Puerto Rico, I spent a lot of time outdoors and was always active. The natural approach to healing has always been closer to me. I suffered from migraines during puberty, but I preferred to try to rest instead of medication.
I can definitely say that chiropractic was my destiny. After finishing my studies in general sciences at the University of Puerto Rico, I knew I wanted to pursue a career in healthcare. I flirted with dentistry and then discovered chiropractic. Or rather, chiropractic discovered me while working at a restaurant in Puerto Rico. So I took a bold step and traveled to the US to present my chiropractic studies at Life University and immediately fell in love with the philosophy of a natural approach to healing and achieving vitality. With regular chiropractic treatments during the study, my headaches also disappeared.​
I am also interested in other health areas related to chiropractic, so I continued my education in pediatrics, pregnancy, neurology, nutrition and functional medicine. I am a member of the International Chiropractic Pediatric Association and am completing training as a specialized chiropractor for pediatrics and pregnant women.
I look forward to meeting and cooperating with you on your path to health and vitality.
Hello!
​A warm welcome, a personal approach, an open smile and professionalism are my guiding principles. You can always contact me with questions, suggestions, comments and wishes.
​Welcome!
1 / 7
»Marko saved my low back pain and sciatica, which other health professionals failed me to do. It also opened up a new insight into my spine and health as a whole. I highly recommend it.«
T. A.